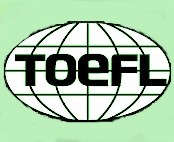 Please on TOEFL "globe".


Please note: For participation in this course,
you do not receive any ECTS points.

This website contains materials for a TOEFL ITP Preparation course at the
Technische Universitaet Berlin, Germany.
It is not in any way connected with Educational Testing Service®
or any other company or institution and exists solely for educational purposes.


Please contact me regarding corrections, comments, suggestions, Nobel Prizes, etc.

Disclaimer
I, Joe Greenman, disclaim any responsibility
for the contents of any external site
to which this website is linked.